As technology keeps advancing, more people are embracing the idea of working remotely. Traditional office space has become less crucial, and the concept of virtual offices has taken over. A virtual office address is a great way to have your business or company appear professional, even if you are working from your living room. It is also a perfect solution for freelancers or entrepreneurs starting their businesses. In this post, we'll look at the benefits of having a virtual office address and how to set it up for your remote business.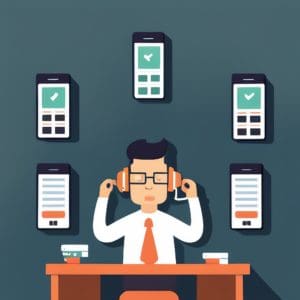 Virtual Office Address, a cost-effective solution
One of the major benefits of having a virtual office address is its cost-effectiveness. Renting a physical office space in a prime location can be a costly affair. With a virtual office address, you can have a professional address in a desirable location, but you won't have to pay the high rent fees. This option is ideal for small businesses, startups and entrepreneurs; they can have a business address without the added expenses.
Professional Image
Having a standard business address enhances your company's credibility and inspires trust in your clients. It gives a professional appearance to your business, making it appear more established. Your virtual office address can be listed on your website, business cards, and emails, making it more accessible to clients. Clients will feel more confident working with your business, knowing that you have a physical presence in a respectable location.
Mail handling services
In addition to providing a standard business address, a virtual office address also comes with a mail handling service. This service includes mail and package handling, and some companies even offer mail forwarding and scanning services. This feature can come in handy if you are working remotely or travelling and need to have your mail sent to you. You can access your mail easily and efficiently by having a virtual office address.
Flexibility
A virtual office address provides the flexibility that a traditional office space cannot provide. In a virtual office, you can work from any location, get a desirable address and still maintain a professional image. This setup also enables you to save time on commuting and allows you to work from anywhere, at any time that is convenient for you. This type of flexibility can help improve your work-life balance and may ultimately lead to increased productivity.
Increased Productivity
Finally, having a virtual office address can boost productivity. Since you don't need to commute to a physical location, you can save time and energy. A virtual office setup allows you to organise and structure your workday according to your preferences. This can positively impact your productivity and help you to manage your time more efficiently. You can focus on your work, knowing that your business is being taken care of by a reputable virtual office.
A little about us Restdale House
Restdale House is a Grade II Listed Georgian Building located on Foregate Street in Worcester, UK. It offers 20 modern executive office spaces for rent, as well as virtual office addresses and business support services to help business owners get the most out of their days. With Restdale House, you can have your mail and phone calls handled by professionals, allowing you to focus on what matters most - your business.
The building has been refurbished to a high standard and offers a range of office suites that are fully serviced and equipped with all the necessary amenities. The team at Restdale House is dedicated to providing excellent customer service and helping businesses succeed.
Whether you're looking for an executive office space or just need help managing your day-to-day operations, Restdale House has you covered. With their commitment to quality and customer service, they are sure to make your business run smoother than ever before.
Conclusion
Setting up a virtual office address is an excellent solution for remote workers, entrepreneurs, and small business owners. It can help you to create a professional appearance for your business while saving you the high costs associated with renting a prime office location. It also provides flexibility, productivity and enhances your business credibility. As more people embrace remote work, having a virtual office address is an excellent option to consider for your business's success.