There was a time when the term "office" immediately conjured images of drab cubicles, clattering keyboards, and the incessant drone of the coffee machine. But oh, how things have changed! With the rise of virtual addresses, businesses are no longer shackled to the traditional brick-and-mortar workspaces.
The office rental market is currently doing a mad scramble trying to keep up with the times. Many big players are hastily incorporating virtual offices into their service repertoire, hoping to ride this wave rather than being washed away.
It's like everyone woke up and realised, "Hey, we can make a quid or two from this virtual address thing!" Even the stalwarts of traditional office spaces are dipping their toes into the pool of virtual possibilities.
Here at Restdale House, we're not just sitting idly by. We're donning our swimming trunks and diving headfirst into this exciting new frontier!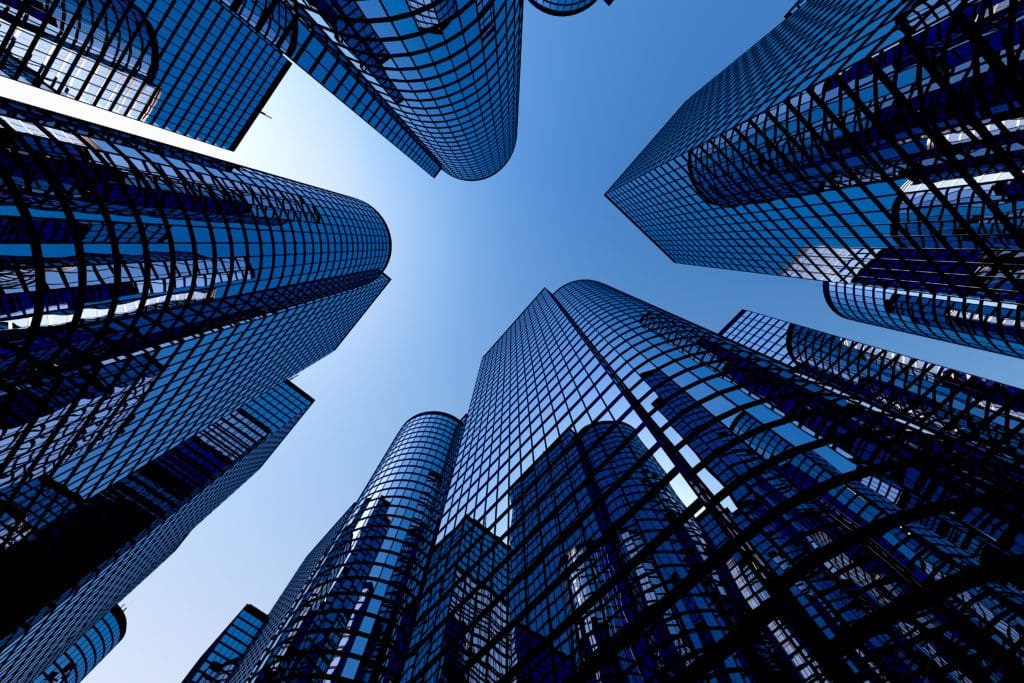 Find out how Restdale House can help you with Virtual Addresses
Making Sense of Virtual Addresses
Well, my dear reader, you might be wondering - what exactly are these virtual addresses that have the office market in a tizzy? Let me break it down for you. A virtual address is just as real as your grandma's postal address but with a techy twist.
It's a legitimate address of a physical location, but here's the kicker - it doesn't have to be a place where your business physically operates.
It's pretty much like having your cake and eating it too, only in this case, the cake is your office space!
A virtual address takes advantage of technological advancements to expand a location beyond its physical limitations. Imagine being able to host your business at the swankiest postcode in town without actually renting physical office space there.
Sounds like magic, doesn't it?
This is what virtual addresses offer - prestige and functionality without the need for physical presence. It's like being in two places at once, without having to endure the painful encounter of splitting yourself apart.
Instead of being confined by walls and floors, virtual addresses offer you the opportunity to upscale your business by offering virtual services, on-demand amenities, and a prestigious business address, all while you work from the comfort of your own home, or your local coffee shop, or even from a sunny beach.
Now isn't that an idea 🤔
What's wrong with a normal physical office?
Nothing personal against physical offices; they've had their moment in the sun! But let's be real here - they do come with a laundry list of downsides that virtual addresses are gleefully sidestepping.
First, there's the cost. Renting an office in a prime location could drain your coffers faster than a band of pirates on a treasure hunt! Add to that the costs of maintenance, utilities, and other associated expenses, and you're looking at a hefty sum just for a place to park your desk.
Then there's the commute. Oh, the commute! In these eco-conscious times, a long daily drive is as welcome as a coal-fired barbecue at a climate change conference. And don't get me started on the time wasted that could've otherwise been spent on productivity.
And let's not forget the lack of flexibility. With a physical office, you're stuck with whatever space you've got. Want to expand rapidly? Too bad, unless you fancy playing a real-life game of Tetris with your office furniture.
So, while the traditional office has its place, it's clear why businesses are increasingly turning their gaze to the spacious, flexible, affordable vistas offered by virtual addresses.
Can we blame them? Absolutely not!
How to operate a virtual address
Operating a Virtual Address with Ease
Roll up, roll up! It's time to add another trick to your business repertoire – operating virtual addresses. It may sound like a tightrope walk, but with a virtual office provider like Restdale House, it's more of a breezy walk in the park.
First things first, you need to select a location. Remember, a virtual address allows you to make a grand statement without having to physically be there. So go ahead, pick that ritzy city centre postcode you've always dreamt of.
Next, you'll want to set up your mail-handling services. No, you won't need to hire a carrier pigeon. Our team at Restdale House will receive all your mail, scan it, and forward it to you, wherever you are in the world. It's like having your own personal butler for your mail, only better.
And what about those incoming calls that make your phone buzz like a disgruntled bee? Fear not! We're not just good with letters, we're pretty handy with phones too. Our team of professional virtual receptionists will handle your call answering and message taking, ensuring you never miss a beat.
So, whether you're knee-deep in work or taking a day off at the beach, you can rest easy knowing your front of house is in safe hands - because we've got it covered. Operating a virtual address has never been simpler or more efficient.
With Restdale House, you're not just getting a virtual address – you're getting a full-service virtual office solution that works tirelessly so you don't have to. So why not take the plunge?
After all, who wouldn't want to run their empire from the comfort of well, anywhere?
Wrapping It Up
Revolutionizing the way we perceive and utilize office spaces, virtual addresses offer businesses the unique opportunity to stake their claim in the world's most coveted locations without the burdensome overheads and limitations of traditional offices.
At Restdale House, we're not just offering you an address; we're offering you the flexibility and freedom to take your business to dizzying new heights. And the best part? You can do all this while basking in the comfort of your favourite loungewear. No ties, no commute, no problem.
So, if you're ready to shake up your business and step into the future of work, why not give Restdale House a call? Our team of virtual office wizards is ready and waiting to help you carve out your slice of the virtual world. Because let's face it, the future is now, and it's time your business got in on the action!